As I said, yesterday was our fieldtrip.
I went to school at about 4:45am because jane was bugging me to go to school via sms. Anyway, as I entered school's premises I saw them waiting and heading towards the bus. I ran to them and yeah, we got seats near the front row seats. My bus buddy was karla and she brought WAY too much chips: 2 cheetos, 1 ruffles, 1 lays, a coolman full of soft drinks, and a plastic bag full of chocos and candies. I only brought--a few. DD:
our first destination was the pasig river cruise. It was stinky outside and we saw the squaters. We were not allowed to take pictures because there was the malacanang palace and they were very strict. People we're using the river as toilets and that's just gross. Our homework was mostly about this pasig river thing and that just sucks DD: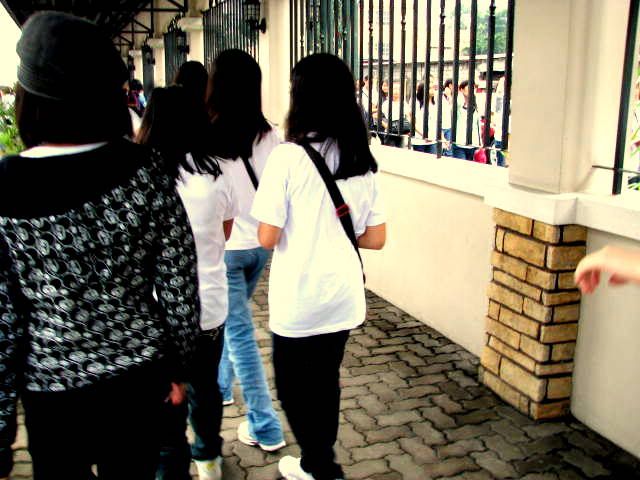 And this is how the outside of our bus looked like.
Next we went to the mall of asia. We designed a cellphone holder but I lost it in the end. The bad thing about it was that it's graded as a performance based task or in short--- a project. The good thing is I took a picture of it.
BEFORE: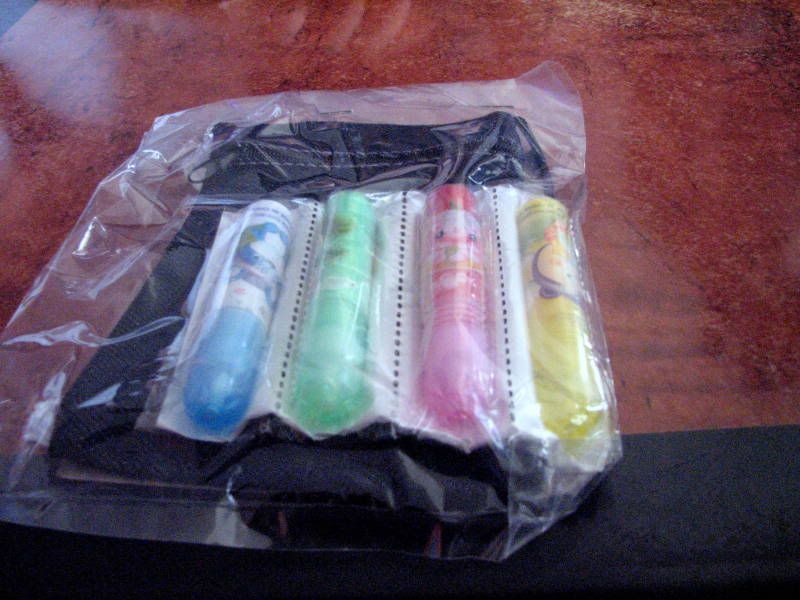 AFTER: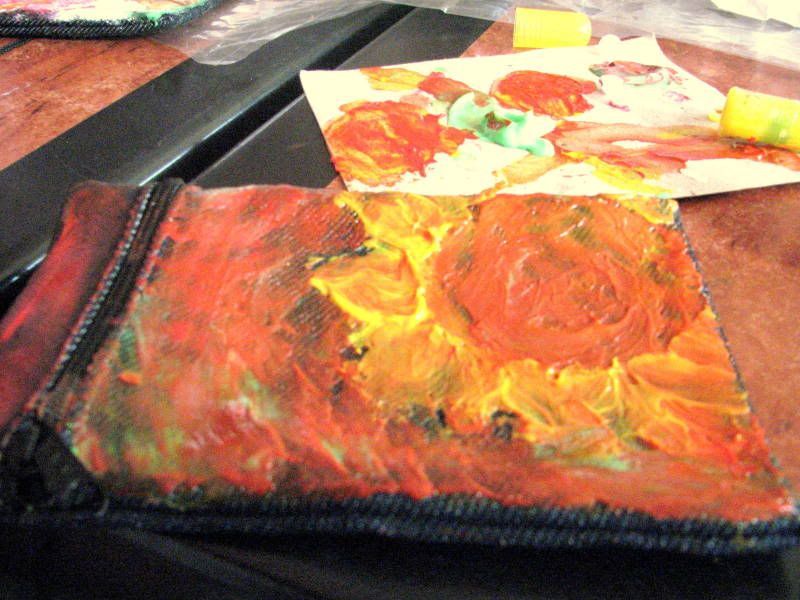 it was a funny thing lol that after we ate the food at taste asia we all crowded inside McDonald's and bought ice cream and fries. It was a surprise that Karla liked my soggy cold fries so I gave it to her.
So now we're headed to Marikina and towards---EARTH HAVEN CAMP!! We stayed in the bus for an hour to get there.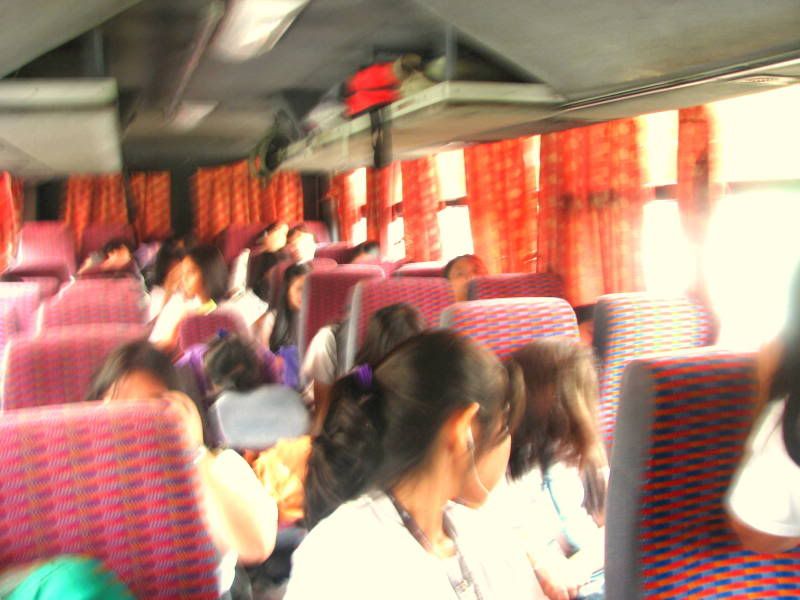 What looked like inside our bus. And below is a random picture from inside a tunnel we passed through.
So we arrived at the camp. Too bad it was only a half day activity but still we had fun. We went mud crawling and some rope bridge activities that was really fun. We also went swimming in the river and a pool-- yes, SWIMMING!! It was really fun but too bad I didn't get any pictures because I might loose my camera and stuff....
Anyway, by 6pm we left the camp. It took us 3 hours and a half to go back due to heavy traffic. And I was playing with my camera then because my friend was borrowing my NDS.
I was playing with zelda while my classmate took a picture.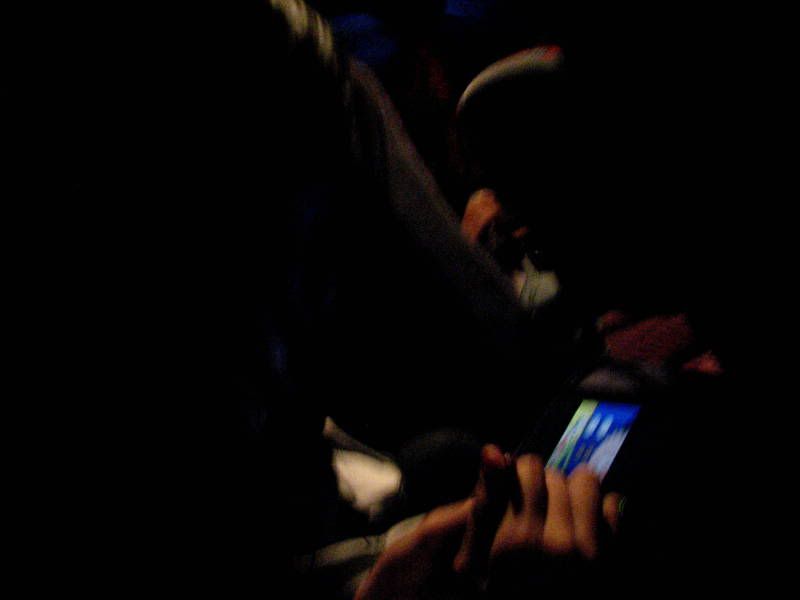 Yes, I brought Russia along with me XD HESJUSTSOFRIGGINCUTE!!!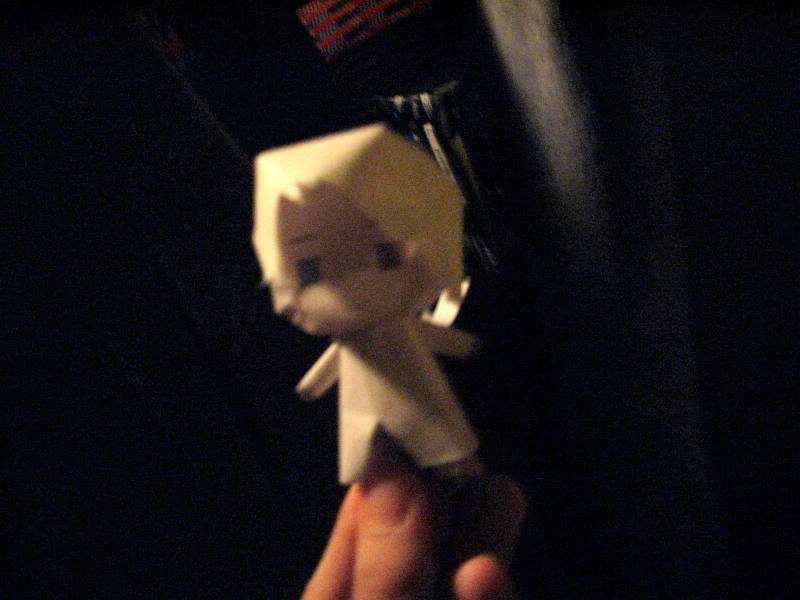 Inside the bus was really dark but had some light. I was REALLY bored...